Quantum Energy Comforter
Negative ions and far infrared rays like in the Biomat. The Quantum Energy Comforter is a bedding product like no other. A specially designed comforter utilizing organic compounds from peach and grape seeds, amethyst and tourmaline for powerful infrared and negative ion producing capabilities.

Unlike any other comforter on the market. The cover is removable for washing and comes with 2 pillow cases.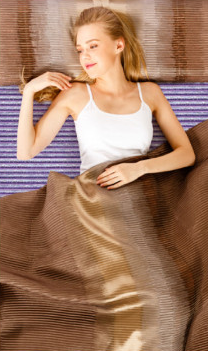 Six Unique Layers
Italian Fabric - Beautiful and hypoallergenic

Hyron Cotton - Natural cotton which is light and airy

Amethyst Layer - Mineral infrared rays

Tourmaline Layer - Natural negative ions

Quantum Energy Layer - Organic compound infrared rays

100% Spinning - Cotton/Polyeste